View the Maynard Crossing brochure.
Site Plan
Suites Available
1,200 SF - 60,000 SF
Space Available
225,540 SF
Lease Rates
Please inquire
Availability Date
Summer 2020
Use
Mixed Use: Retail, Medical Office, Multi-Family, Senior Independent Living
GLA/Building Size
306,000 SF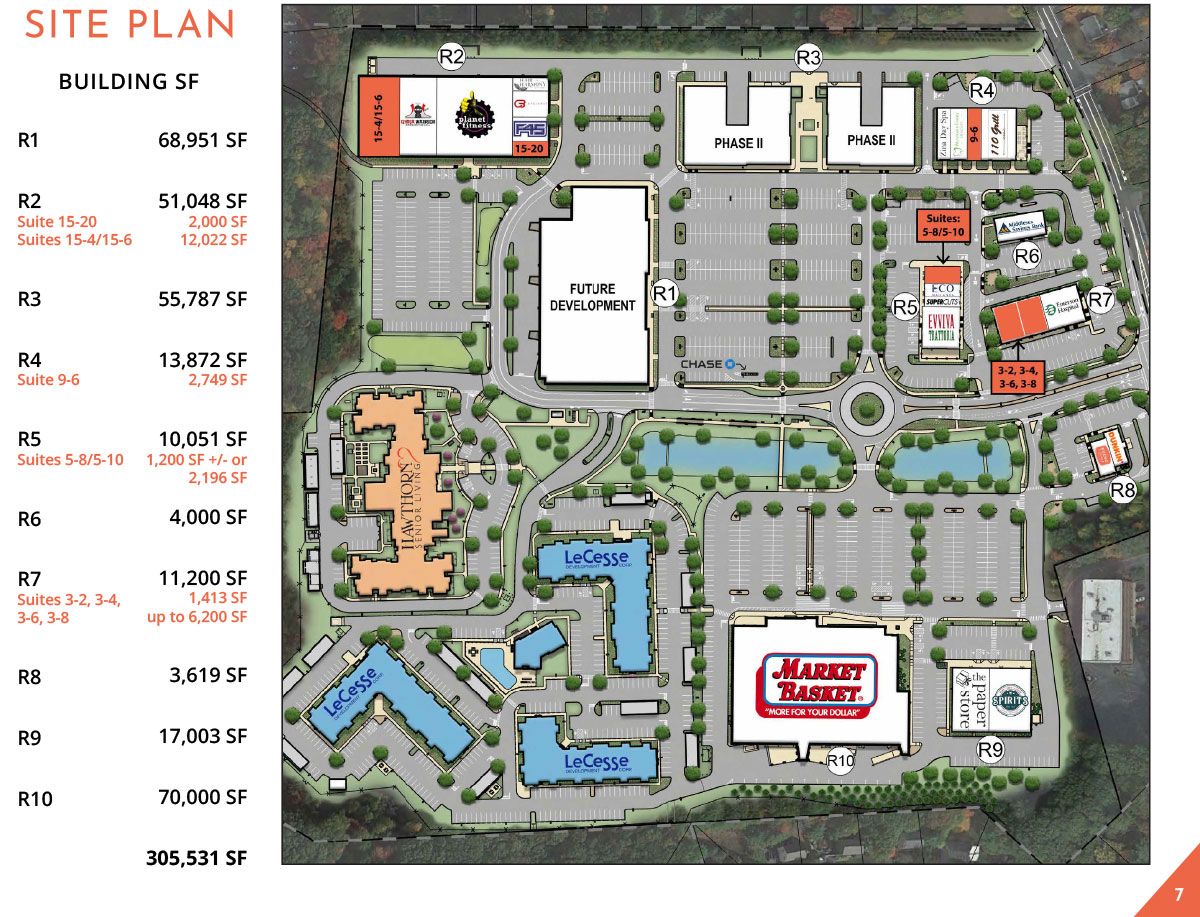 Maynard Crossing will be developed on approximately 58 acres of land just south of the Route 27 and Route 117 intersection in Maynard, MA.
Maynard is located 26 miles west of Boston at the convergence of three Massachusetts routes: 27, 117, and 62. It's located nearly equidistant from Interstate 495 (exit 27, 7 miles) to the west and Interstate 95 to the east (12 miles, exit 26 to route 117). Located 3.5 miles south of Massachusetts Route 2 (exit 42/43). Maynard is home to 70+ technology, service and manufacturing companies.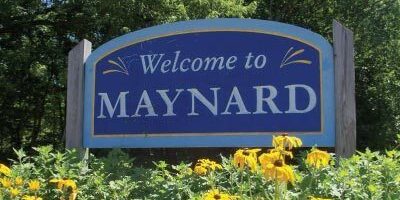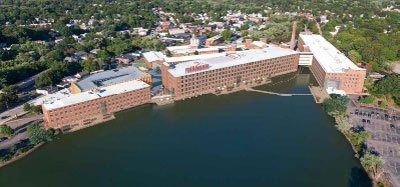 Mill & Main is a dynamic venture envisioned to foster entrepreneurial drive, creative pursuits and community ties. 1.1 million square feet of office space features sprawling, flexible layouts with 16' ceilings. Brick and beam office spaces and eclectic common areas are complemented by the mill pond and landscaped gardens throughout the campus. A 50-acre campus just 25 miles west of Boston, Mill & Main is a collaborative catalyst for growth destined to resonate for generations to come.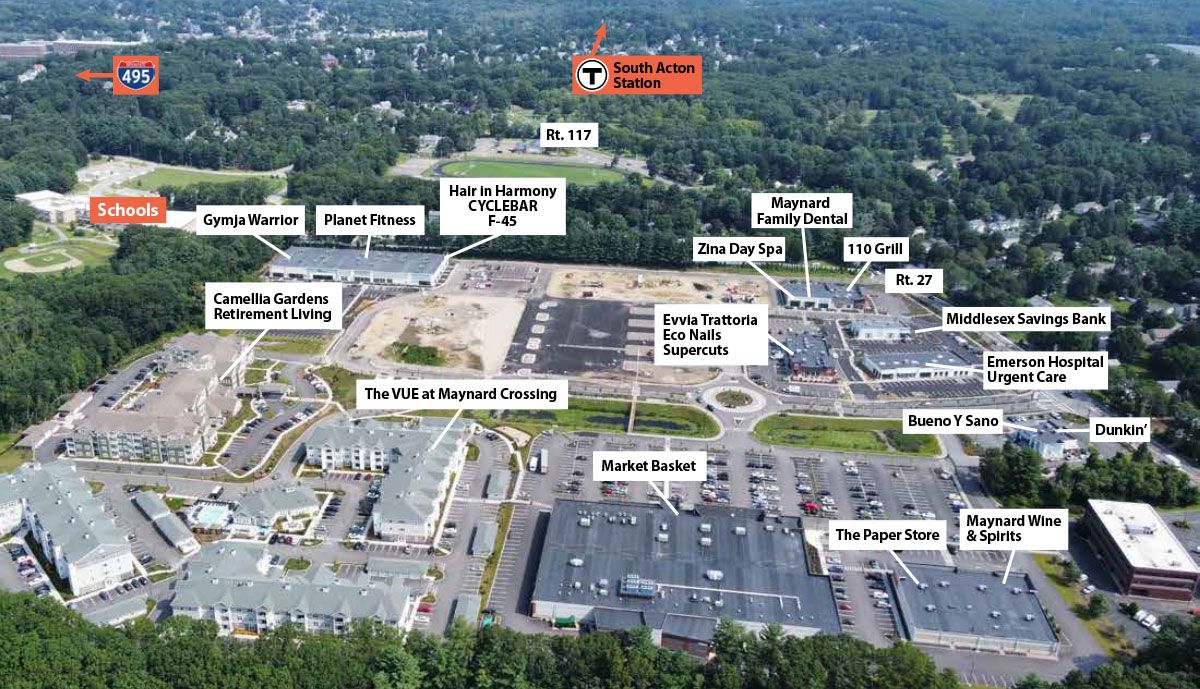 The transformation of the former Digital Equipment Corporation site began with site preparations in late 2017, and the Maynard Crossing development broke ground in 2018. Site work is now well underway for a vibrant, mixed-use hub complete with living, shopping and dining amenities. The first retail tenants opened in late 2020, including the new Market Basket, along with 110 Grill, Evviva Trattoria, and Dunkin' Donuts. Both the multi-family apartments and senior living are now complete and currently leasing.
Contact us to learn more.